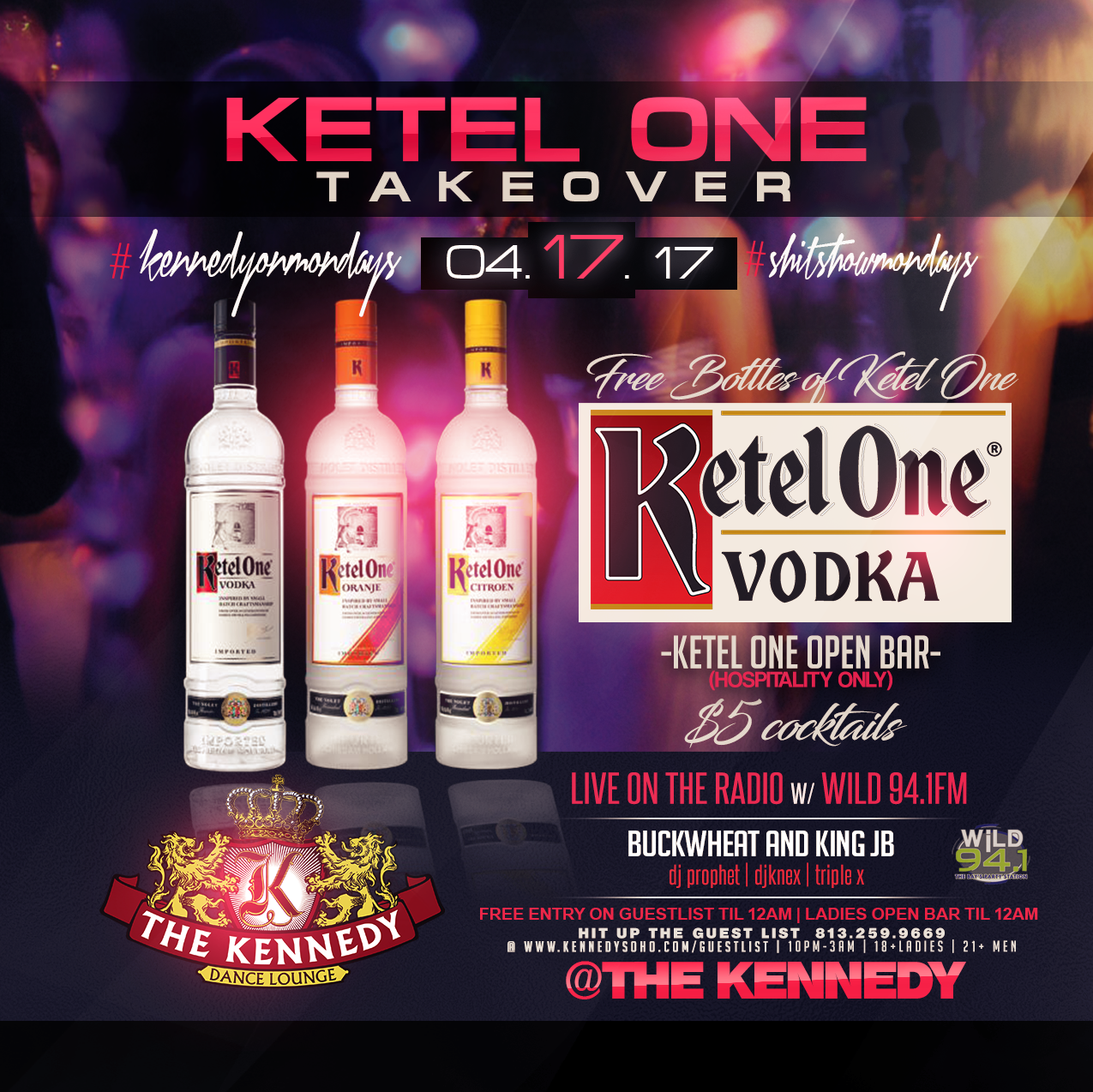 Live on the air with 94.1fm w/ BUCKWHEAT
DJ KING JB · MV & DJ KNEX on the Patio
KETEL ONE OPEN BAR FOR HOSPITALITY!
LADIES ON GUEST LIST OPEN BAR UNTIL MIDNIGHT
EVERYONE ON LIST IN FREE UNTIL MIDNIGHT

Doors Open at 10pm
Call 813.259.9669 for VIP Table reservations
Event Details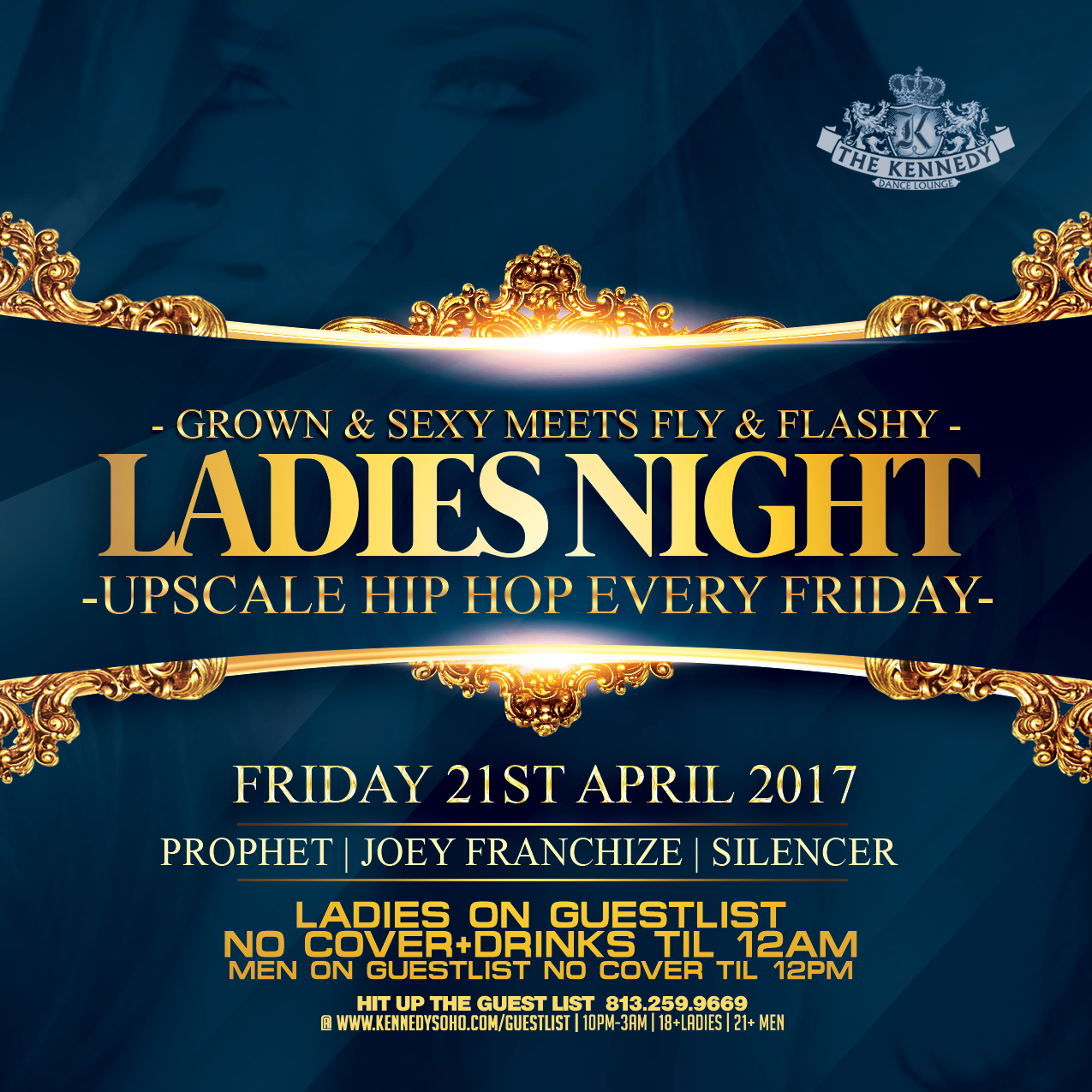 LADIES ON GUEST LIST, IN FREE WITH OPEN BAR UNTIL MIDNIGHT!
MEN ON GUEST LIST, NO COVER UNTIL MIDNIGHT
Bottle Special
2 for $400 Ciroc or Hennessy
Music By
The Best in Tampa Hip-Hop Club with
IAMDJPROPHET | JOEY FRANCHISE In the Main Room
DJ SILENCER OUT ON THE IVY
Doors Open at 10pm
Call 813.259.9669 for VIP Table reservations
Event Details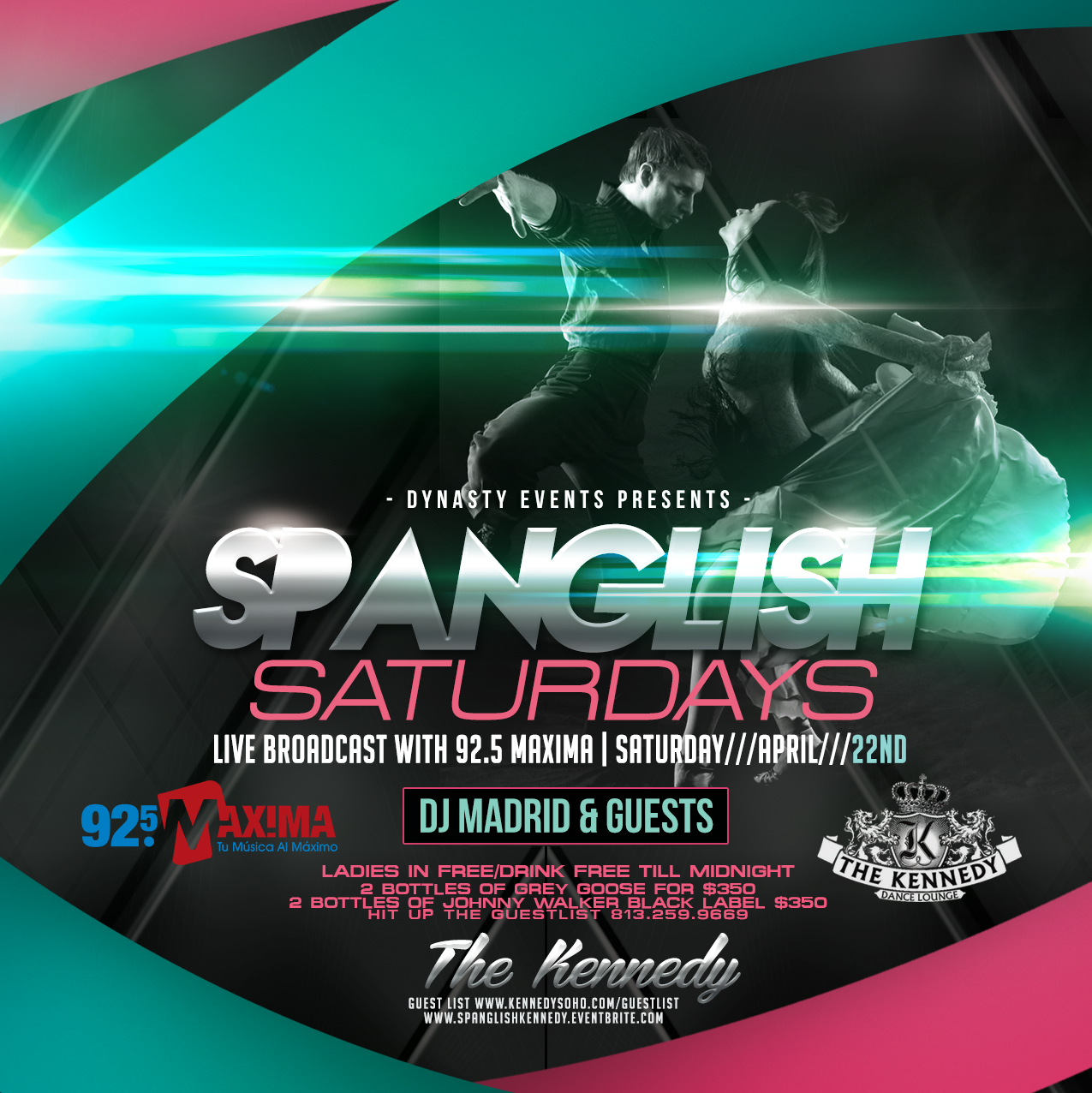 Dynasty Events Presents... Latin Night
A mix of Latin classics, Latin-American Remixes flavored with a little Latin house & club bangers!

EVERYONE ON GUEST LIST IN FREE & OPEN BAR UNTIL MIDNIGHT!

Bottle Special
2 for $350 Grey Goose & Johnny Walker Black
Music
Featuring DJ MADRID & Rotating Special Guests!
w/ Groove Machine on the Patio
Doors Open at 10pm
Call 813.259.9669 for VIP Table reservations
Event Details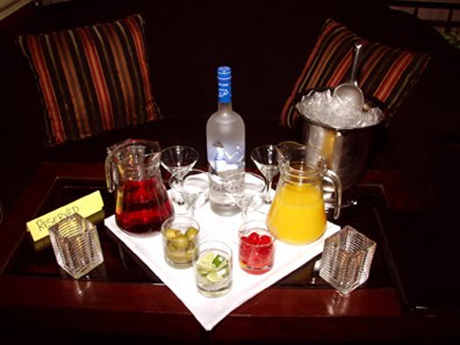 Our courteous & helpful bar staff is here to make sure your night is filled with great memories! The Kennedy's focus is to give you the best possible service at all times. Always ready to get the party started & serve you your favorite drink in a flash!
The Kennedy offers a variety of vip tables in 3 distinct areas of our main room, as well in our outdoor patio area the "Ivy". We are here to make sure your night out is the best it can be. Whether it be a Bachelorette, Birthday, Bon Voyage or just a night out, give one of our reservation hosts a call and they will be sure to make it a night to remember:
Call Now To Book Your Reservation
Come see our vision, feel our passion and be proud of what you have inspired us to create...